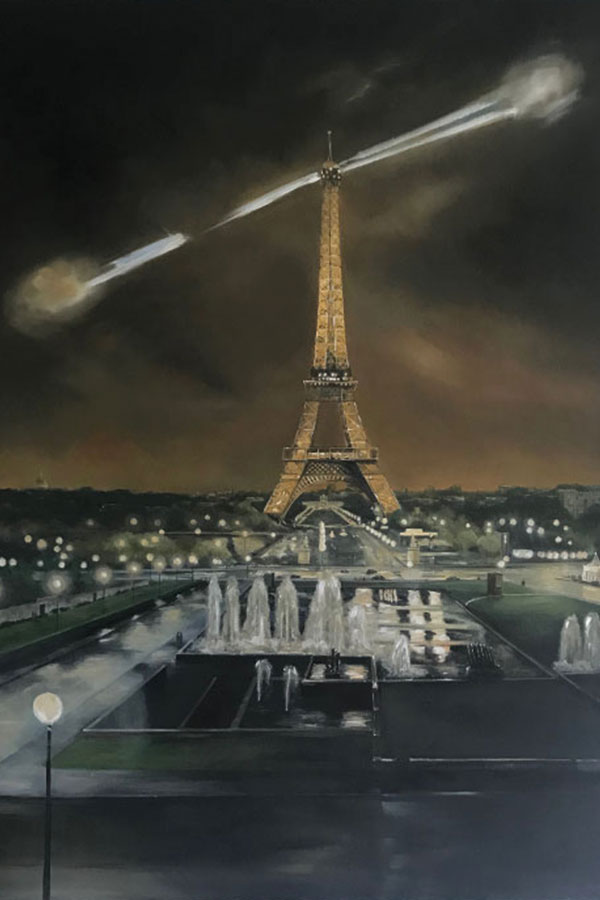 Eiffel Tower
Painted on canvas capturing the iconic Eiffel Tower just after the rain. Illuminated every hour, the towers presence can be felt all across the city.
The artwork was created as part of a landscape series capturing iconic building in major cities.
The large canvas becomes a focal point of any room, with a very much the closer you look the more you see. Attention to detail offers the viewer a walk around the base of the tower and the landscape behind.
Details
Large canvas oil with a lot of detail capturing the life under the Eiffel Tower.
Oil on Canvas | 30″ – 40″
Price £750 Reduced to £400
Please note: Slight damage and repair to the canvas. not noticeable when looking at the painting. Reflected in the price.