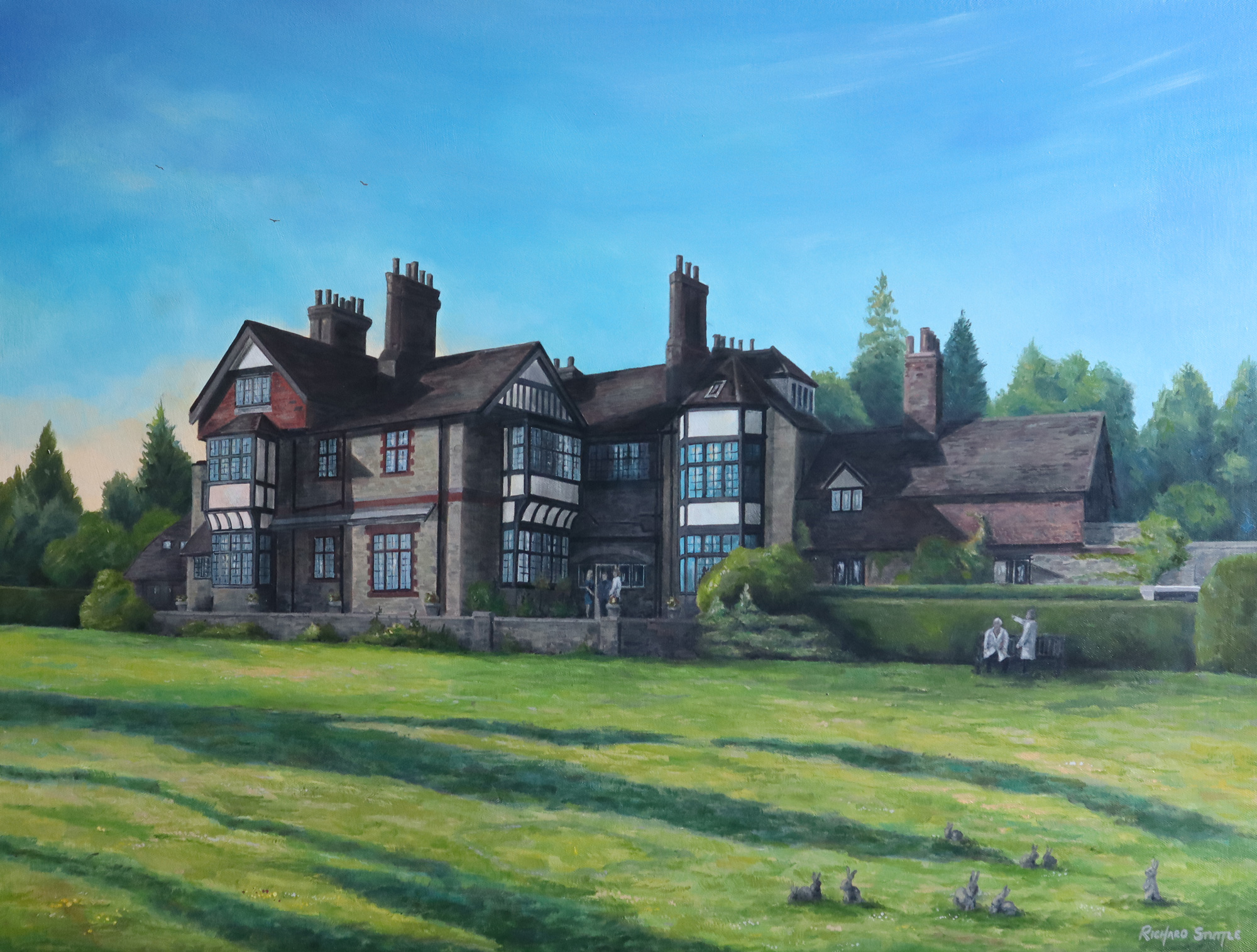 Harry Edwards Healing Sanctuary
As part of a 2-year energy healing course at Harry Edwards Sanctuary I was lucky enough to spend regular weekends at the sanctuary in Surrey. I wanted to paint an oil of the beautiful building.
The painting has a light feel and relaxing simplicity in colour and form. It highlights the strength and power of spiritual healing with clear definitions of sky and earth. A suggestion of Harry makes an appearance on the right-hand side, rabbits in the foreground and students in the doorway discussing spiritual development.
Details
Medium | Oil on Canvas
Size | 24" x 32"
Frame | 'Vintage' Espresso
Original Painting – donated to the Sanctuary
Print on Canvas
I decided to donate the original work to the sanctuary and create a print on canvas with a percentage of the profits going to support the amazing healing work of the sanctuary.
Buy a print on canvas
Medium | Print on Canvas
Size | 14" x 18"
Price | £ 49.50
Framed | £69.50
About the Healing Sanctuary
Founded in 1946 by the world-renowned spiritual healer Harry Edwards, the Sanctuary is dedicated to promoting health and wellbeing through our spiritual healing service.