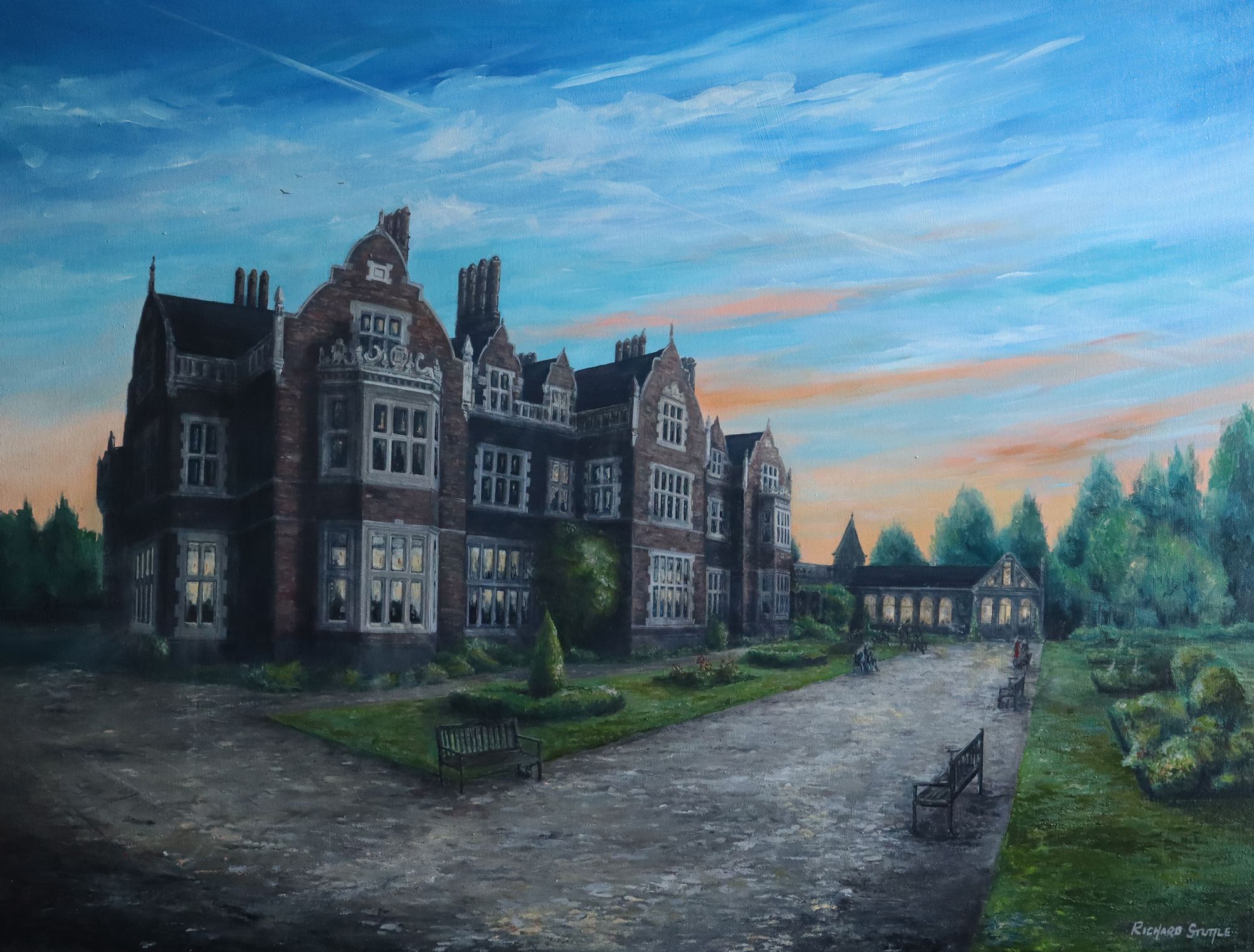 Arthur Findlay College
I have been attending courses at The Arthur Findlay College for over 20 years. I was inspired to paint an oil on canvas showcasing the beautiful college and sanctuary.
The painting has a deep and mysterious feel, the more you look the more you can find out about yourself. The rooms in the college have students working and are full of light and energy, students in the grounds discussing spiritual development. Lights in the sanctuary and people sat in the congregation with a Divine Service in progress.
Details
Medium | Oil on Canvas
Size | 24" x 32"
Frame | 'Toledo' Aged Silver with Walnut
Original donated to the College
Print on Canvas
I decided to donate the original work to the college and create a print on canvas. A percentage of the profits are going to the college to help in a small way to support their important work.
Buy a print on canvas
Medium | Print on Canvas
Size | 14" x 18"
Price | £ 49.50
About the Arthur Findlay College
The Arthur Findlay College offers facilities unequalled anywhere in the world in the Spiritualist movement as a residential centre where students can study Spiritualist philosophy and religious practice, Spiritualist healing and awareness, spiritual and psychic unfolding and kindred disciplines.