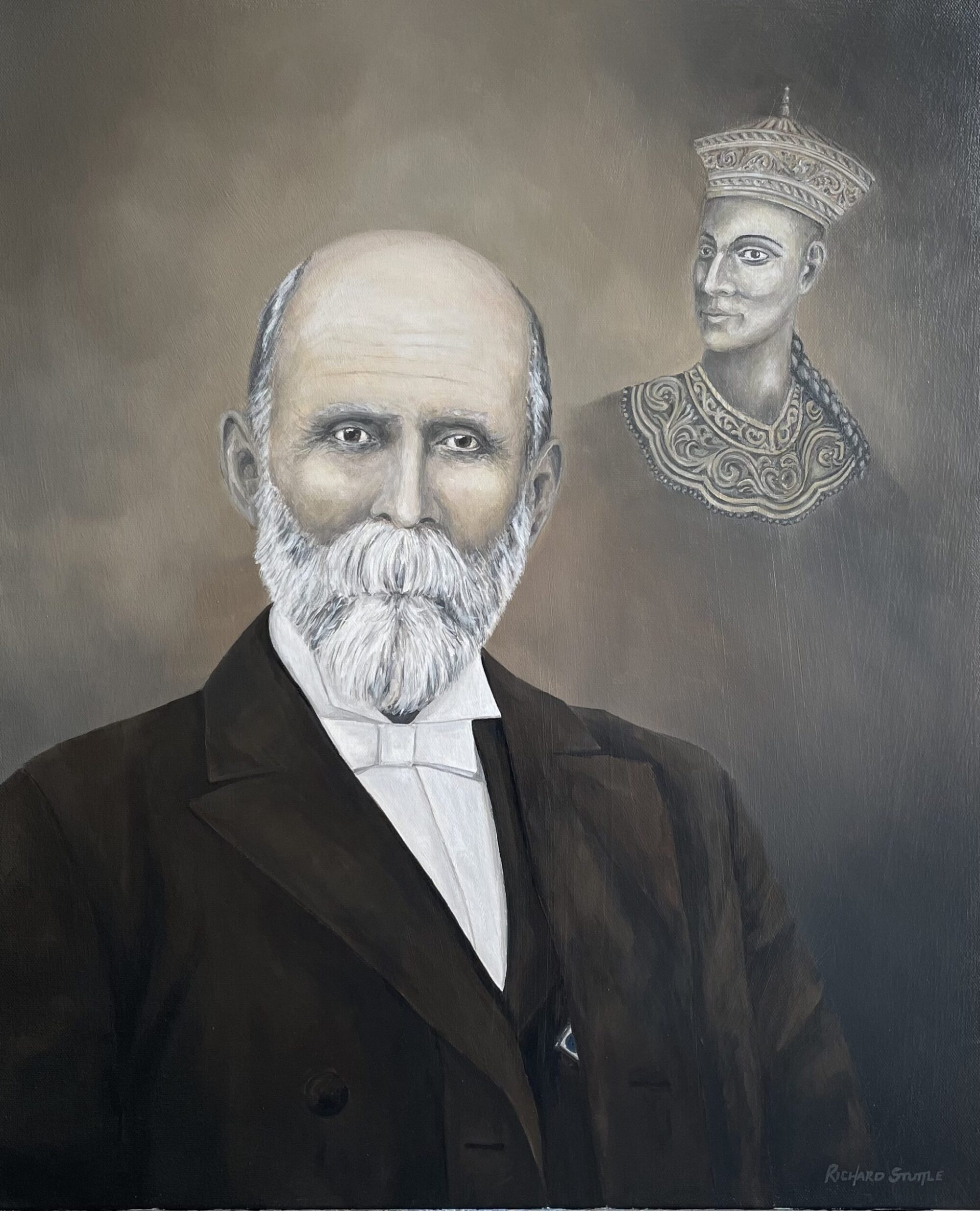 James Johnson Morse (1848-1919)
James Johnson Morse (1848-1919). An honorary president of the Spiritualists National Union. One of the most prominent trance speakers of the nineteenth century, designated the "Bishop of Spiritualism" by Spiritualist journalist W. T. Stead. His platform work began in 1870, and he passed to Spirit while serving as SNU Vice-President in 1906.
Tien-Sien-Tie was Morse's main philosophical control for almost fifty years. Tie a Chinese mandarin of the second class, living on earth in fourteenth century.
Details
Oil on Canvas | 20″ – 24″
Price £ SOLD
TimeLapse
The painting was around 16 hours to complete and was commissioned by The Arthur Findlay College to commemorate the Anniversary of the SNU and the title of honorary president of JJ Morse.